Vapor Lab Lanyard
$5.99
Rep your favorite vape shop with our custom-made lanyards donning The Vapor Lab logo.
Only logged in customers who have purchased this product may leave a review.
You may also like…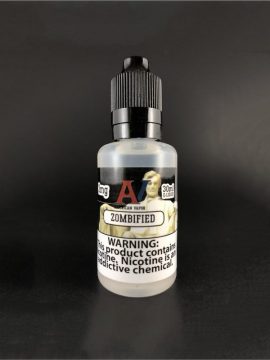 Zombified Premium - Jackfruit, Dragonfruit, Peach, Pineapple, Strawberry, Mango Our best-selling 40 flavors are available in 30mL premixed, pre-steeped bottles. All 30mL bottles are 10/90 PG/VG mixtures. Our premium line is available in 0, 3, 6, and 12 milligram levels.