Premium e-Liquid
Below is a list of handpicked brands that The Vapor Lab carries simultaneously with our house e-liquids. These e-juices were added to our inventory after recommendations from our customers and our own rigorous sampling in order to provide even more flavor to our loyal patrons.
Showing 1–27 of 42 results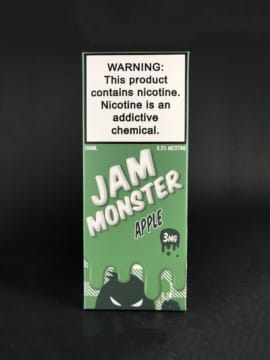 Jam Monster Apple 100mL- Apple Jam Monster is one of the freshest new flavors you've ever tasted. Prominent Apple Butter Jam balanced with creamy butter and toast. Jam Monster is a perfect breakfast blend you won't be able to get enough of, even in 100 ml bottles. Jam Monster is jam packed with flavor. No wonder it is a top selling e juice. All 100mL bottles are available in 0, 3 and 6 milligram levels.