Premium e-Liquid
Below is a list of handpicked brands that The Vapor Lab carries simultaneously with our house e-liquids. These e-juices were added to our inventory after recommendations from our customers and our own rigorous sampling in order to provide even more flavor to our loyal patrons.
Showing 1–27 of 72 results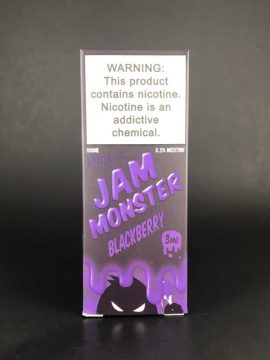 Blackberry Jam Monster 100mL - Blackberry Jam e-juice by Jam Monster has been one of the most sought-after breakfast flavored e-juices in the entire vaping industry. A freshly toasted slice of bread, smothered with sweet butter and covered in thick and sweet blackberry jam! Surround your vape taste buds with this monstrously good e-liquid and never worry about that monster underneath your bed again! All 100mL bottles are available in 0, 3 and 6 milligram levels.