Coil Master DIY Mini V2 Kit
$19.99
Coil Master DIY Mini V2 Kit is the simplest version of DIY Kit. The DIY Kit Mini V2 Case is made from ABS material which has the advantages of corrosion resistance and high-temperature resistance. This new designed multi-functional screwdriver kit are manufactured with high-quality metals, high-heat resistant plastic materials, and elegantly organized in a durable porrtable carrying case.
Included:
1 x Ceramic Tweezers

1 x Diagonal Stainless Tweezers

1 x Mini Diagonal Pliers

1 x Multi-function Screwdriver Body

1 x Stainless Steel Folding Scissors

4 x Screwdriver Winding Rods (2.0/2.5/3.0/3.5)
Out of stock
Only logged in customers who have purchased this product may leave a review.
You may also like…
Gremlin Grahams Premium - Vanilla Custard, Caramel, Graham Cracker Our best-selling 40 flavors are available in 30mL premixed, pre-steeped bottles. All 30mL bottles are 10/90 PG/VG mixtures. Our premium line is available in 0, 3, 6, and 12 milligram levels.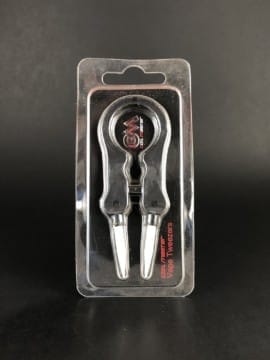 Ceramic tweezers used for building coils Will not short active wire on contact Great for people building coils
Sleek and rugged with a durable, shock-resistant body. Water resistant rubberized finish and USB port plug. 80 Watt max output. Temperature Control and Bypass settings included.