Hohm Tech Hohm Life V4 18650 – 2 Pack
$21.99
18650

2pcs

3015mah

Nominal Voltage: 3.6V

Maximum Voltage: 4.43V
In stock
Description
The Hohm Tech Hohm Life V4 18650 are a phenomenal option for any vaper in need of reliable, long lasting batteries.
The Hohm Tech Hohm Life 18650 3015mAh battery has a continuous 22.1A high-amp 3.6V rechargeable battery from a renowned battery manufacturer, perfect to use in regulated vape box mods and other high power devices.
(Price is for 2 x batteries.)
FEATURES:
Nominal Capacity: 3015mAh
Continuous Discharge Current: 22.1A
Max Pulse Discharge Current: 37.1A
Nominal Voltage; 3.6V
Top: Flat Top
Type: Lithium-ion
Size: 18650
Additional information
| | |
| --- | --- |
| Brand | HohmTech |
| Battery Size | 18650 |
Only logged in customers who have purchased this product may leave a review.
You may also like…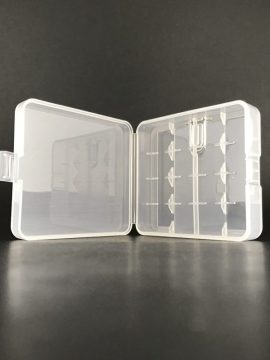 Keep your 18650 batteries safe and protected with a battery case.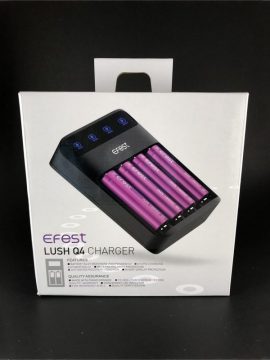 The Efest LUSH Q4 Charger is a quad slot charger which automatically charges at a rapid 2.0A charge with one battery, a 1.0A charge with two batteries and a 0.5A charge with three or four batteries. This Lush Q4 features a simple no button design with a battery life LED indicator light. This LED indicates that your battery is charging and when it's fully charged. Each slot is monitored independently to facilitate the most efficient charge. The Efest LUSH Q4 Charger features reverse polarity, short circuit, overcharge protection and many more safety features. This device is able to charge various types of 3.6V/3.7V lithium batteries commonly used in electronic cigarettes, flashlights, electric tools, and more. 4 bay charger This device can charge 18650s, 20700s, 21700s, and 26650s For customers with at least 2 sets of batteries
Featured
GeekVape Aegis X Kit Specifications Upgraded AS 2.0 Chipset High Performance Power, Temp Control, and Bypass Modes Dual High Amp 18650 Batteries - Not Included 5-200W Resistance Range: 0.05-3.0ohms Temperature Range: 200°-600°F / 100°-415°C IP67 Rating - Water/Shock/Dust Proofing Zinc-Alloy Chassis Construction 2.4 " OLED Display Screen Bottom Loaded Hinged Battery Cap Variations: Black Blue Red Rainbow