Premium e-Liquid
Below is a list of handpicked brands that The Vapor Lab carries simultaneously with our house e-liquids. These e-juices were added to our inventory after recommendations from our customers and our own rigorous sampling in order to provide even more flavor to our loyal patrons.
Showing all 4 results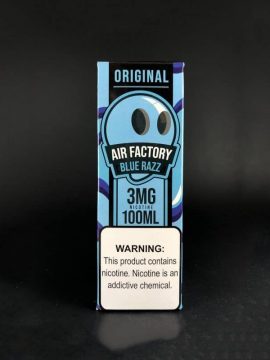 Air Factory 100ml Blue Razz - Gushing with electrifying blue raspberry taffy flavor you just can't get enough of! All 100mL bottles are available in 0, 3 and 6 milligram levels.