Premium e-Liquid
Below is a list of handpicked brands that The Vapor Lab carries simultaneously with our house e-liquids. These e-juices were added to our inventory after recommendations from our customers and our own rigorous sampling in order to provide even more flavor to our loyal patrons.
Showing all 10 results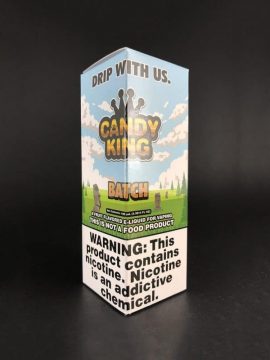 Batch by Candy King - Sour Patch Candy. All 100mL bottles are available in 0, 3 and 6 milligram levels.